Velvet Twenty
Our services
• Velvet Twenty is a multi faceted event management and consultancy service working with brands, charities, private clients, corporates and philanthropists across a wealth of sectors
• Whether staging events or providing consultancy we plan meticulously and pride ourselves in true professionalism to provide a trusted, transparent and personalised service
• We manage projects entirely from conception to delivery, or work collaboratively as an extension of a clients' team to provide cost effective solutions bespoke to the need and budget
• Event management services include sourcing venues, staging and managing all elements of events and creating memorable occasions. We have extensive experience in award ceremonies, charity and fundraising events, conferences, brand and retail experiences, corporate entertaining, special occasions and sporting events
• Consultancy services include project and talent management, strategy development and implementation, sponsorship exploitation, creative and tactical campaigning, foundation establishment and communications expertise
About us
Over 30 years industry experience
Velvet Twenty is a truly bespoke management service spearheaded by two friends and business partners with over 30 years of industry experience, specialising in event production, logistics, talent management, philanthropy and project management.
Working to the highest standards of integrity, with discretion and attention to detail. We have the ability to understand the motivations of the client, problem solve and identify opportunities that can be executed effectively and efficiently.
Whilst the age old sayings go "don't go into business with friends" and "don't mix business and pleasure" we like to think differently. For us, we are friends that are like family, and feel very lucky to work with good people, love what we do and hopefully make a difference along the way.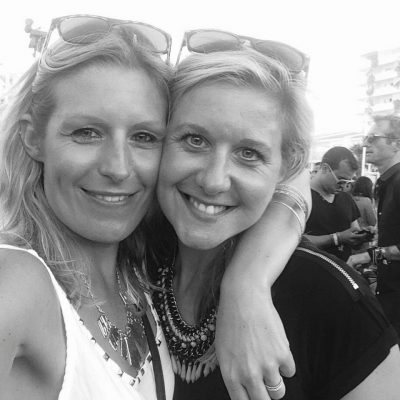 What they say about us
"
Velvet Twenty delivered a stunning factory launch event for us in Italy where we entertained forty of the world's top automotive and lifestyle media alongside VIPs from the luxury automotive world. It was essential for us that the whole event experience reflected the ARES Design brand ethos and encapsulated our spirit of creativity, exclusivity and extreme attention to detail. From creative event management to the complicated logistics of flying in journalists from all over the world, Velvet Twenty had our needs covered.
The team organised every aspect of the Hawes & Curtis 100 year anniversary party. Without them the event simply would not have been the success it was. The attention to detail, flexibility and creativity were paramount to the event. Velvet Twenty ran everything from the off-set from coming up with thematic ideas to ensuring the CEO got driven home in style! The feedback has been amazing, thank you!
We are so grateful to have had Pippa and Jen on board for our lunch event at The Savoy. They effortlessly engaged and managed ever changing elements of the event to help ensure things ran smoothly. Having your experience and eye for detail to help execute events has given us confidence to grow our charity event programme and we look forward to working with them in the future.
Having worked with Pippa for many years, I have absolutely no hesitation recommending Velvet Twenty to anyone requiring professional, creative and stress free management of their events.  Pippa's  work on the production and management of  Wellchild  events and understanding of our aims for each project has helped us deliver our best events to date.
Pippa
Phone: 07980 697 336
e-mail: pippa.robins@velvettwenty.co.uk
Jen
Phone: 07967 644 382
e-mail: jennifer.cox@velvettwenty.co.uk